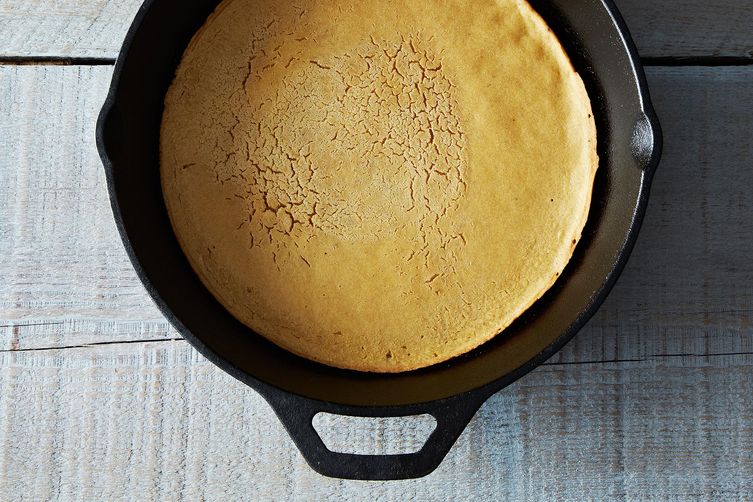 I have a confession to make: Until this year, I had never tried socca. In spite of its popularity and the fact that it's both vegan and gluten-free -- it's an equal-opportunity appetizer! -- I was scared.
Perhaps I feared that my socca would turn out like one of my many failed bread making attempts (foccacia, pita bread, sourdough: disasters all). Little did I realize that there is no kneading and no yeast involved in the making of this delicious, simple street food, common in both Italy and southern France.
Socca, also called farinata, is a thin, round flatbread made from chickpea flour. It can be either baked or broiled, usually in a skillet, till it has a crispy surface and soft interior. When it's done, you can cut it into wedges and dip it into hummus or olive oil; you can even use it as a pizza crust of sorts.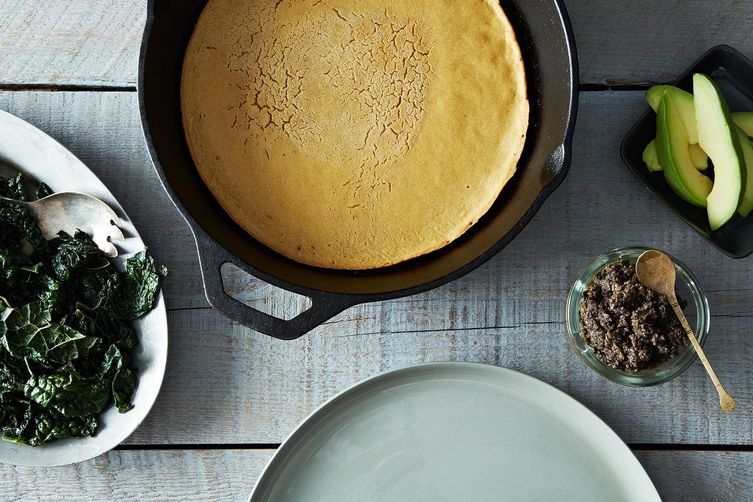 My favorite toppings include a good, salty tapenade, avocado, or simple sautéed greens. Other ideas include roasted tomatoes in the summer, caramelized onions, or even some fruit preserves if you'd like to make a sweeter version -- try it for breakfast.
More: This tempeh hash also makes for a solid -- vegan! -- breakfast.
Whether you choose to broil the socca or bake it all the way through is entirely up to you. Sometimes I find it easier to bake it the whole time, but if I choose to top it with sautéed chard or kale, I often enjoy the contrast of a crispy, broiled pancake and soft, fragrant greens.
Serves 6 to 8
1 cup chickpea flour
1 teaspoon sea salt
Black pepper to taste
4 tablespoons olive oil, divided
1 1/2 cups water (room temperature)
Toppings such as sautéed greens, avocado, or olive tapenade
See the full recipe (and save and print it) here.
Photos by James Ransom
Article from Food52 at http://www.ediblecommunities.com/recipes/how-make-socca-3-ways-eat-it